This series of images suggests a method to wrap a foot. This is useful in a variety of conditions:
Sprained Ankle
Arthritis in foot joints
Any foot injury
PEMF is very helpful with injury recovery. Start treating with PEMF as soon as possible after the injury. PEMF and ePads will limit the extent of the inflammation, which reduces the total tissue damage. It is common for rapid PEMF therapy to reduce injury severity by up to 75% – by preventing inflammaiton. See Injury Care Site.
Step 1 – Lay out the rope cable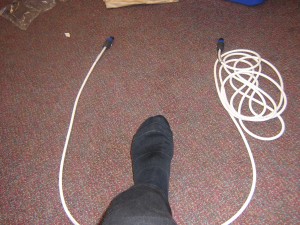 Step 2 – Lash the rope cable at the top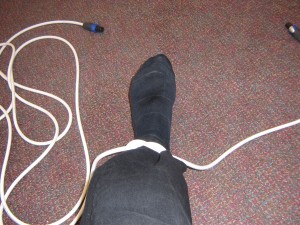 Step 3 – Wrap the Joint
Try to be neat, and center most of the wrap over the injury area.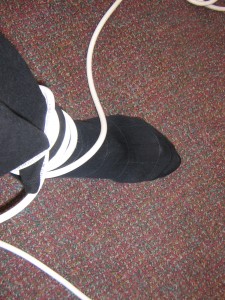 Step 4 – Bottom Lash
Lash the bottom of the wrap. The two lashes keep the wrapping in place during treatment.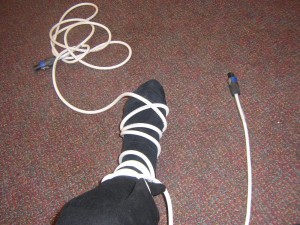 Step 5 – Use any leftovers and connect
Until you get used to it, you may have some leftover cable. You can use any leftover to add more wraps if there is too much tail. Try, if possible to center these wraps over the injury area. If needed you can lash the wrap again.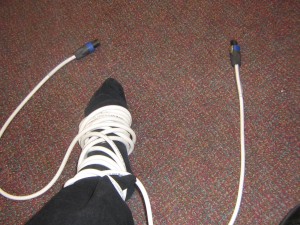 Here is a picture of a lash – or Overhand knot
Go around your leg
Leave the wrap loose
Put the end through the loose wrap
Snug the wrap around the end you just put under