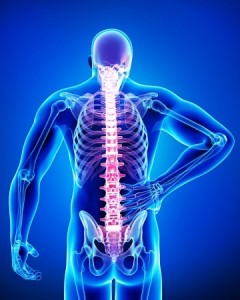 Dr. Lar­ry Jag­gers gives a video report of how PEMF Ther­a­py worked with his anky­los­ing spondyli­tis. Dr. Jag­gers is a pro­fes­sion­al ther­a­pist and well edu­cat­ed in very well versed tra­di­tion­al and alter­na­tive heal­ing meth­ods.
His per­son­al assess­ment has great val­ue because of his com­bined for­mal knowl­edge, and long per­son­al expe­ri­ence with anky­los­ing spondyli­tis. PEMF results rel­a­tive to oth­er meth­ods he has used over the past years treat­ing his con­di­tion.
Pro­to­col:
12 Min­utes with rope probe wrapped around waist (see video)
9 Min rope probe around neck (see video)
This pro­to­col used a Mag­na­pulse PEMF Unit. More infor­ma­tion at http://magnapulse.com or vis­it or store
.