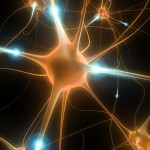 PEMF is a high­ly effec­tive tech­nol­o­gy which often pro­duces ben­e­fi­cial results in min­utes. The links above pro­vide access to the most usable and com­plete library on PEMF in the world.
If you're inter­est­ed in PEMF then slide your cur­sor right and sub­scribe our newslet­ters. We respect your pri­va­cy and do not share your per­son­al infor­ma­tion.
This site does not:
No known PEMF device is approved by the FDA for any pur­pose what­so­ev­er — PEMF devices are exper­i­men­tal.