How many times have you wanted a guide to manage successful initial PEMF therapy – that didn't blindly quote an arbitrary number of minutes?  If you're like me, at least a thousand.
How often have you wanted to tell a person what to expect from a PEMF session?  How much relief was likely, or how long relief will last? How often have you wanted to know how to screen  individuals likely to have poor or negative response, so you can pay extra attention?
Over years, with thousands of people, we learned how to manage the PEMF therapy experience into a successful, positive experience, about 99.9% of the time.  We miss about one in a thousand these days.  We built a series of guides to help you be successful too.
Then we took all our data, and compiled a response predictor guide – Within seconds, estimate a persons probable response, tolerance and recommended therapy duration for PEMF therapy based on apparent health status:
How much relief is likely?
How long is relief likely to last?
How long will it take for results to accumulate?
How long should initial treatment last?
How likely is an adverse response?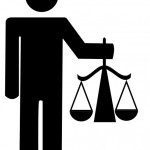 Did we mention we also compiled a list of special conditions that lead to a negative PEMF responses?  This list includes the really-really impossible to find information:
What did the negative response look like?
What caused it?
What do you need to know to prevent it in the future?
What should you do next for therapy?
When we started this list, our results were awesome, maybe one negative response in 200 people.  Now, we see a negative response in about 1000 sessions.
To make it live, we added a reporting utility.  If you see a negative response, please report it to us here.  We will add it to our database, and search for ways to avoid this in the future.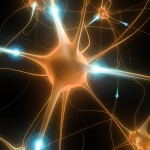 Every now and then we get a believe-it-or-not response, like the lady who not only grew back her removed teeth, but also started to re-mineralize her old teeth.  That one was wild!
These accounts are recorded in the Unexpected Response Guide.  If you have had an unexpected response, then you can add it to our database with the Report Unexpected Response utility.